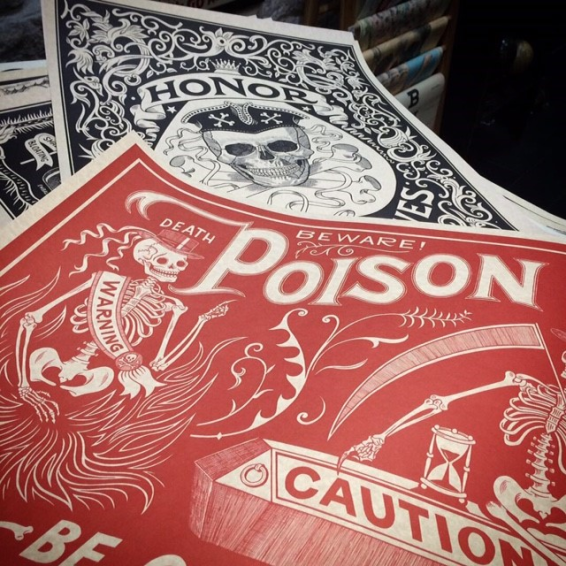 View larger
Victorian Gothic Posters - Madame Talbot (sales in shop only)
madame Talbot
Condition: New
This product is no longer in stock Warning: Last items in stock!
Availability date:
We propose many posters drawn by Madame Talbot, victorian and gothic posters, but only in shop. no on-line sales.

Various proposed models.

No on-line sale for these products, but you can directly pass in shop in Montmartre to see them and choose them.

These posters are 43.18 cms ( 17 thumbs(inches)) of width by 55.88 cms ( 22 thumbs(inches)) of top, printed on the parchment.

This poster is 17 inches wide by 22 inches high, vibrant orange and generous black ink lushly printed on parchment stock.