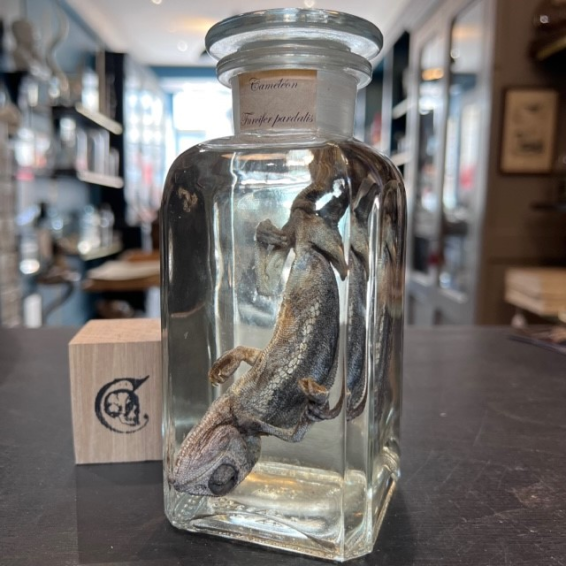 
Wet specimen: Jackson's chameleon - Trioceros jacksonii in jar
Wet specimen: Jackson's chameleon - Trioceros jacksonii in jar
Description
Wet specimen: Jackson's chameleon - Trioceros jacksonii in jar
This arboreal, montane chameleon lives mainly in the highland forests of Kenya and Tanzania, and in Hawaii since its introduction by humans.
The flask in which it is contained measure approximately 13.5 cms high for a diameter of 6.8cm.
Volume of 250ml. The glass cork is blocked.

The flask does not contain a formalin, because the fixation of specimens is realized upstream to the preparation. Contains isopropanol. Don't move in time. Some crystals of thymol were added to the preparation also to fight against molds.
The specimens are not killed, they come from dead in breeding.
ATTENTION: Can only be sold in the European Union, a certificate of transfer is provided with the specimen