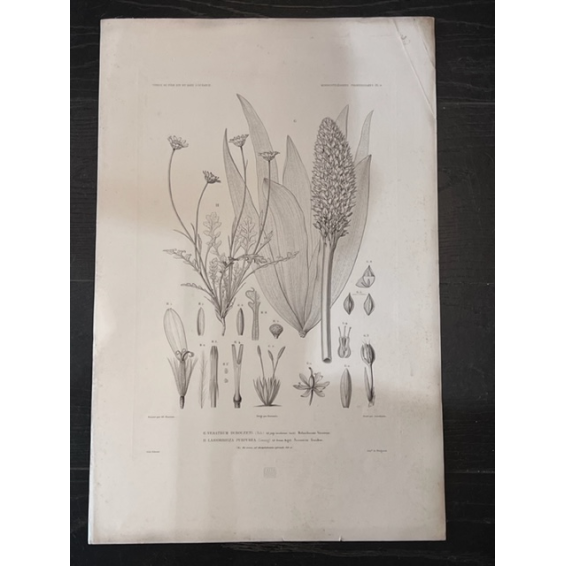 View larger
Botanical plate - Phanerogamy - Voyage to the South Pole on the Astrolabe by Dumont D'Urville - 1846
Phanérogamie - 1846
Condition: Used
Warning: Last items in stock!
Availability date:
Painted botanical plate - Phanerogamy
Voyage to the South Pole and Oceania on the corvettes the Astrolabe and the Zélée, executed by order of the king during the years 1837-1838-1839-1840 under the command of M. Dumont-d'Urville captain of vessel.
These are engravings of the nineteenth century from the ninth and tenth issues of an Atlas of Natural History.
The plates were printed progressively in several issues to form the final Atlas of Natural History.
The names of the engravers, printer and editor are indicated at the bottom of each engraving
Author: Jules Dumont d'Urville
Scientific editor: Honoré Jacquinot
Publication date: 1846
Publisher: Gide in Paris
Phanerogamy is the study of plants with flowers
Dimensions: 52x36cm
You buy 1 engraving and not the whole
Availabilities for Pick-up in store :