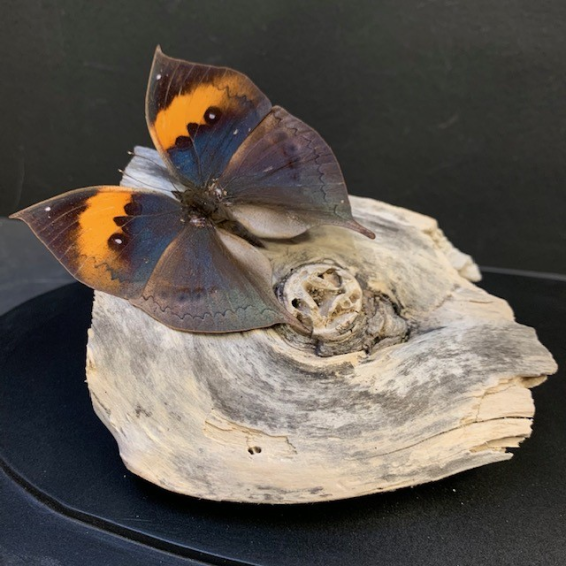 View larger
Leaves butterflies under oval glass bell - Kallima Inachus
Papillon Feuille Kallima Inachus
Condition: New
Warning: Last items in stock!
Availability date:
Leaves butterflies under oval glass bell
Species: Kallima Inachus from China.

When this butterfly lands on a leaf or branch with its wings closed, the Kallima inachus has the appearance of a dead leaf, hence its vernacular name.

But its open wings are also very beautiful seen from above!

Bell Size: Height 23cm - Width: 19cm - Length: 33cm

Only in-store withdrawal possible, bell butterflies are too fragile to be shipped.
Availabilities for Pick-up in store :