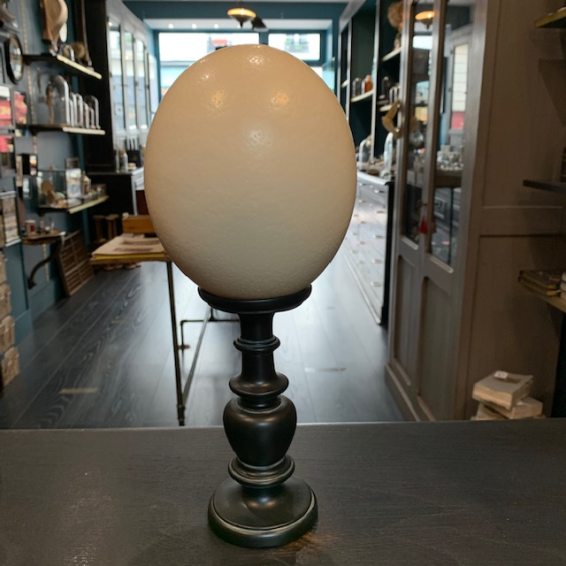 
Ostrich egg
Description
Ostrich egg
The most famous egg because it is the biggest egg existing on earth at our time!
Extremely solid shell, rather oval egg of a white to cream color.
Egg emptied and pierced with a hole below
Height: Approximately between 16 and 18cm
Be careful the eggs are all different in appearance, color, stains, stripes, size etc. ...
Sold without the base
Photo non contractual