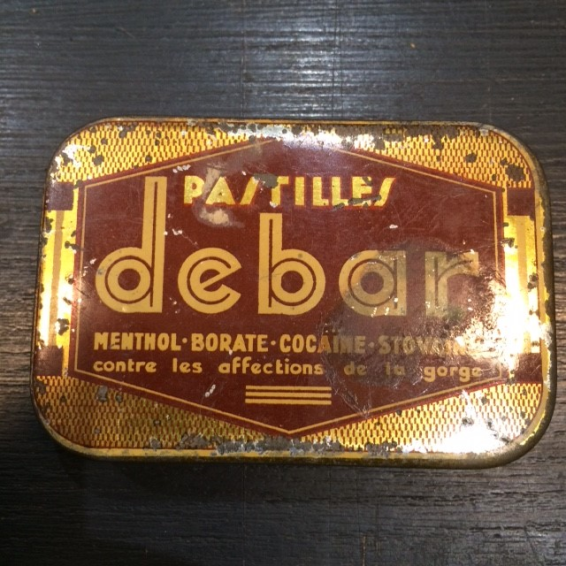 View larger
Metal box of breath mints with cocaine
pastille cocaïne Debar
Condition: Used
Warning: Last items in stock!
Availability date:
Metal box of breath mints with cocaine.
Box of pastilles Menthol-Borate-Cocaïne DEBAR
Between 1900s in 1950 it was not rare to see the cocaine as ingredient in tablets, particulary for the affections of the throat.
Here it's a 1930 or 1940 box with a beautiful typical typography of this period.
It is recommended to you to suck 8 in 10 pastilles a day…
Size:82 mm x 55 mm x 15 mm