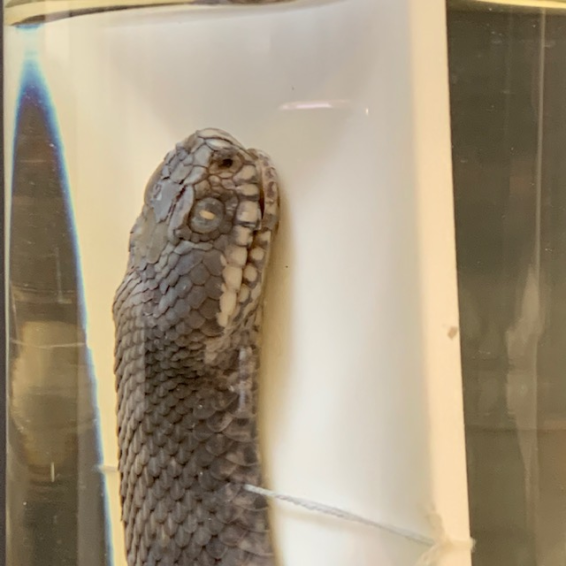 
Jar Museum - Snake: common european viper (Vipera berus)
Jar Museum - Snake
Common european viper (Vipera berus)
Description
Museum jar
Antique glass jar filled with alcohol. Closed by an emery stopper.
Comes from the estate of a former veterinarian who worked at the Veterinary School of Maisons-Alfort. These jars come from his work at the school. 
This flute dates from the years 1920-1930.
It contains a snake: an adder (Vipera berus), a species of venomous snake in Europe.
Specimen identified by the Société herpétologique de France.
An old fashioned paper label has been added on the flute for identification.
A glass plate inside the flute prevents the specimen from floating and also allows a better study by pressing the specimen against the walls.
An accident on the base.
Mouth blown flute, trace of the cane.
Height 35cm
Base diameter 9.8cm. Diameter of the tube: 6cm
No shipping - Pick up in store