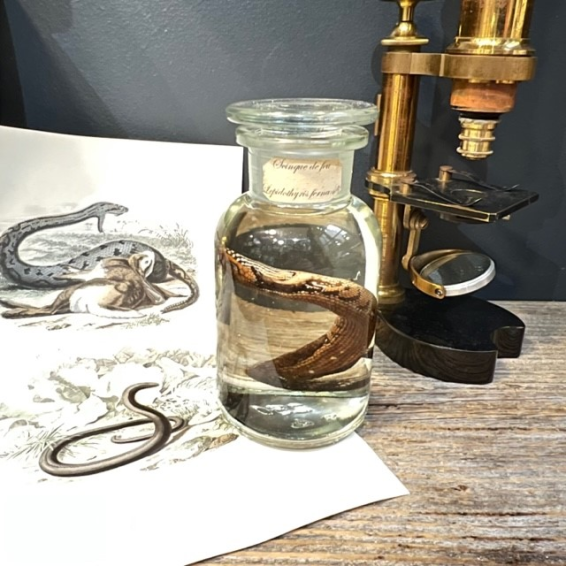 
Wet specimen: Fire skink - Lepidothyris fernandi in jar
Wet specimen: Fire skink - Lepidothyris fernandi in jar
Description
Wet specimen: Fire skink - Lepidothyris fernandi
This species of lizard is found in the rainforests of West Africa, such as Cameroon, Ivory Coast, Ghana...
The flask in which it is contained measure approximately 13.5 cms high for a diameter of 6.8cm.
Volume of 250ml. The glass cork is blocked.

The flask does not contain a formalin, because the fixation of specimens is realized upstream to the preparation. Contains isopropanol. Don't move in time. Some crystals of thymol were added to the preparation also to fight against molds.
The specimens are not killed, they come from dead in breeding.