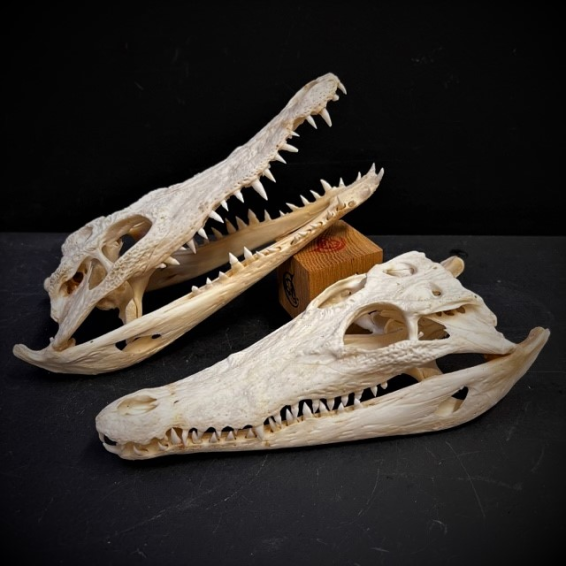 
Siamese Crocodile skull - Crocodylus siamensis - 23/24cm - With CITES licence
Siamese Crocodile skull - Crocodylus siamensis 
23/24cm
Description
Skull of the Siamese Crocodile - Crocodylus siamensis
This species is found in Burma, Thailand, Laos, Cambodia, Vietnam, Malaysia and Indonesia.
The skull is about 23/24cm long.
It is provided with the associated CITES import document. This specimen can thus circulate freely in the European Union.
(CITES permit provided: Bidders are advised that some countries do not allow imported items derived from endangered species and other protected species, even if a certificate of origin is provided. By purchasing, you confirm that you are aware of the laws and customs regulations of your country).
Sold without base
Jaws in open or closed position
All skulls are different - Illustration photo - All skulls are different in size, color, teeth etc... These are animals that have lived, so some skulls may have missing teeth or worn, cracked or broken teeth.
Can only be sold in the European Union