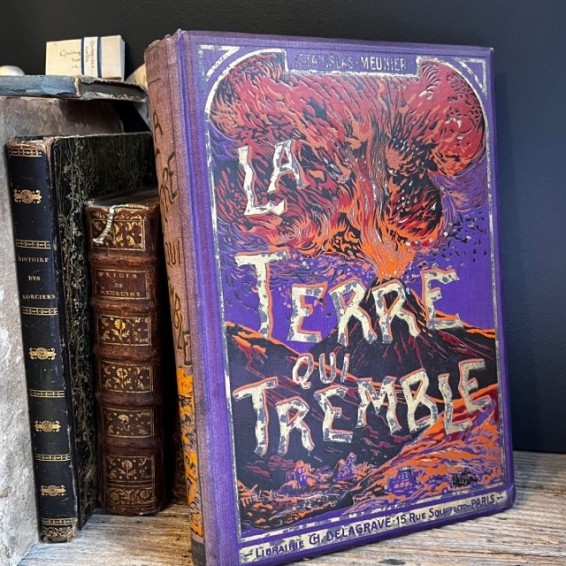 
La Terre qui tremble - The shaking Earth - Antique book Early 20th century - Polychrome percaline cover
La Terre qui tremble - The shaking Earth by Stanislas Meunier
Antique book from the early 20th century 
Beautiful polychrome percaline cover 
From Librairie Delagrave, Paris
Description
La Terre qui tremble - The shaking Earth
By Stanislas Meunier, professor at the Muséeum National d'Histoire Naturelle
Antique book from the early 20th century. Undated circa 1909, as the author relates the Messina earthquake in Italy in 1908.
From Librairie Delagrave, Paris.
Publisher's boards, beautiful polychrome percaline cover, all edges gilt.
72 figures and photographs
The book lists and describes earthquakes that have occurred in various parts of the world, including Messina, Nice, San Francisco and Japan. As well as their probable causes.
Dimensions: 29x20cm - 240 pages