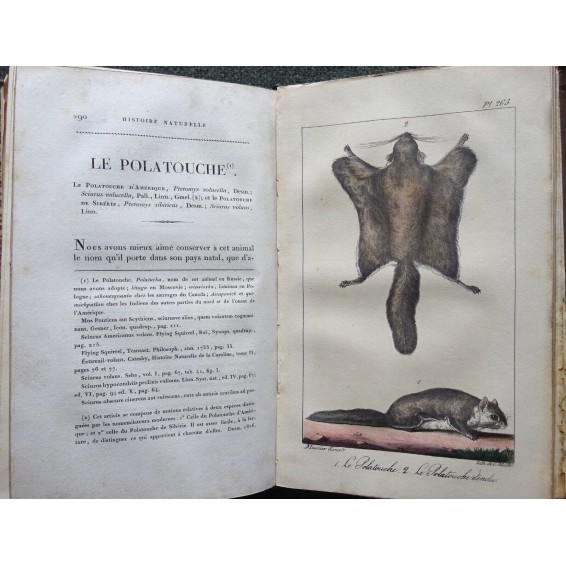 
Buffon - Volume 7 - Mammals - Illustrated with coloured engravings - 1826 - Natural History book
Complete works of BUFFON 
Mammals Volume 7 with 32 colour plates
published in 1826
Description
BUFFON - Natural History Book - Mammals Volume 7 published in 1826
With descriptions by Daubenton
New edition begun by the late M. Lamouroux and continued by M. A.G. Desmaret
Published by Ladrange et Verdière in Paris in 1826
427 pages with 32 colour plates
Bound in full leather with a palmettes frieze on the boards. Spine rubbed with loss of gilt.
Inside with some foxing, a tear in the upper margin of page 31, the plates are faded but the colours remain fresh and vivid.
This is volume 22 of the Complete Works of Volume 7 of Mammals: Mongoose - Guiana Weasel - Sable - Pekan - Mink - Skunk - Sheep - Possum, etc.
Dimensions: In-8: 13,5x21cm