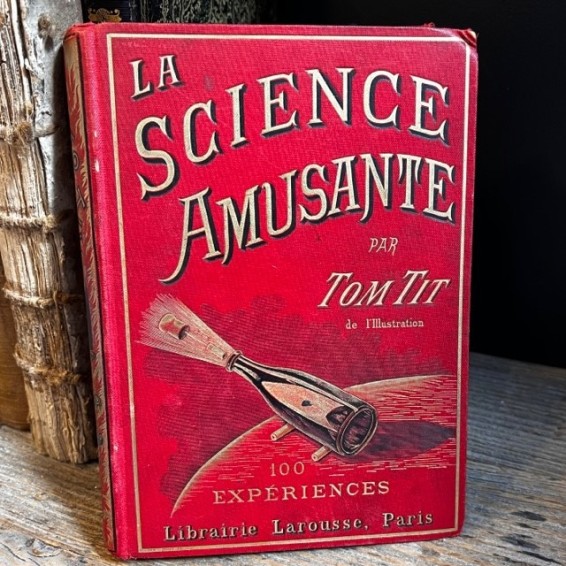 
La Science Amusante (Fun Science) by Tom Tit - Volume 1
La Science Amusante (Fun Science) by Tom Tit - 100 Experiments
Volume 1 - Thirty second edition
Late 19th/early 20th century - Original edition
Description
La Science Amusante (Fun Science) by Tom Tit - 100 Experiments
Volume 1 - Thirty second edition
End of XIXth/beginning of XXth century - Original edition, it is not a current reproduction.
First editions from 1890 to 1894 published by Larousse.
Illustrated with numerous black and white vignettes.
Arthur Good (1853-1928) known as Tom TIT is a French engineer who conceived, at the end of the XIXth century, under the pseudonym of Tom Tit weekly articles in the newspaper L'Illustration under the title "La Science amusante" which were later gathered in 3 books.
You are buying Volume 1 ALONE