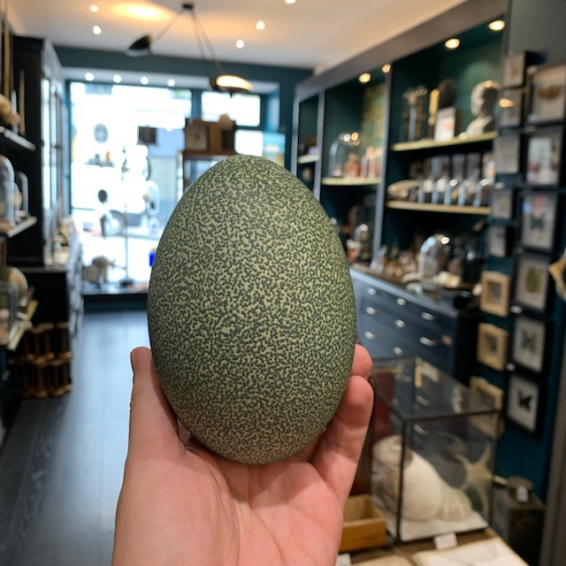 
Cassowary egg - Casuarius Casuarius
Egg of Cassowary - Casuarius Casuarius.
Description
Cassowary egg - Casuarius Casuarius.
Of the same family as ostriches, the Ratites, live mainly in Papua, Australia, Indonesia. 
This bird is very stocky on its powerful and massive legs, composed of 3 fingers, one of which is extended with a powerful claw of a dozen centimetres which constitutes a formidable weapon. The Cassowary is very aggressive and known as the most dangerous bird in the world. He does not hesitate to attack by jumping, his claws daggers doing the rest.
This explains the scarcity of these eggs almost not found!
The eggs come from Papua New Guinea.
Attention the eggs are all different at the level aspect, color, size, tasks etc...
Sold with the base, all the egg are pierced up and down to maintain them, but it can be removed from the holder.
Depending on the egg, you will have a base with support at the top and bottom or a basket base where the egg is laid. It is not possible to change the style of base depending on the egg.
It is difficult to take pictures of these eggs, their color varies depending on the light.