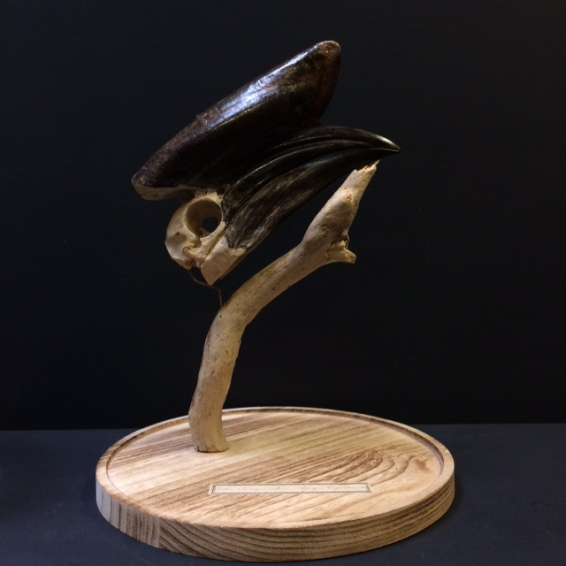 View larger
Black-casqued Hornbill skull under bell
Calao cloche
Condition: New
Warning: Last items in stock!
Availability date:
Black-casqued Hornbill skull (male) - Ceratogymna atrata under bell
African hornbill, it's area is vast and extends over about 2 100 000 square kms in West Africa, from the Liberia to Zaire and in Angola.

Unlike these cousins hornbills of Asia, it is not endangered.

The skull stand on driftwood branch under bell.
Skull of a length about 18cm. Small accident on the top of the "helmet".
Bell size: 40cm.
No shipping - Only retreat on shop
Availabilities for Pick-up in store :