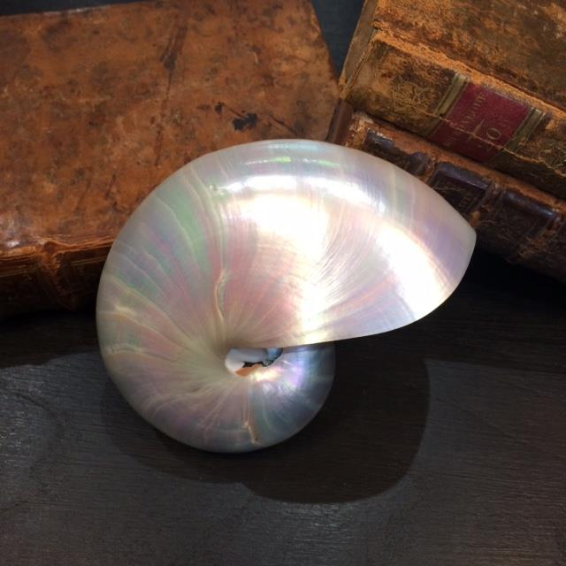 View larger
Pearly Nautilus
nautile nacré
Condition: New
Warning: Last items in stock!
Availability date:
The shell of the Nautilus is developed and rolled up forwards, in the shape of spiral.
We find them mainly on certain islands of the Pacific and of the Australian coast.
These animals little changed morphologically since 400 million years.

The Nautilus was polished to highlight the coat of mother-of-pearl which is under the surface of its shell

size is 10/12 cm.

Capture pre-convention CITES