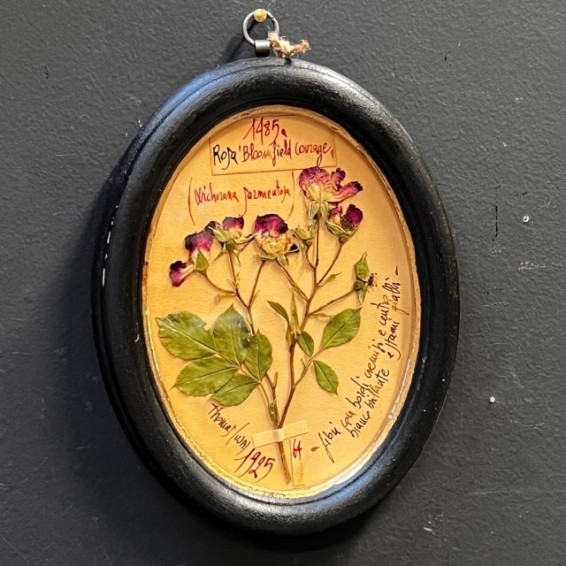 
copy of 1485: Rosa Bloomfield Courage (Rose) - Real framed and calligraphed Herbarium
1485: Rosa Bloomfield Courage (Rose)
Real framed and calligraphed Herbarium
Description
1485: Rosa Bloomfield Courage - Rose
Genuine herbarium by "Officina Naturalis" made entirely by hand in Italy by a small family business near Turin.
The plants, herbs and flowers are collected and dried naturally by hand in an old 18th century farmhouse.
With an Old-fashioned oval frame and handwritten calligraphy, everything is done to magnify each plant or flower.
Size: 21.5x16.5cm