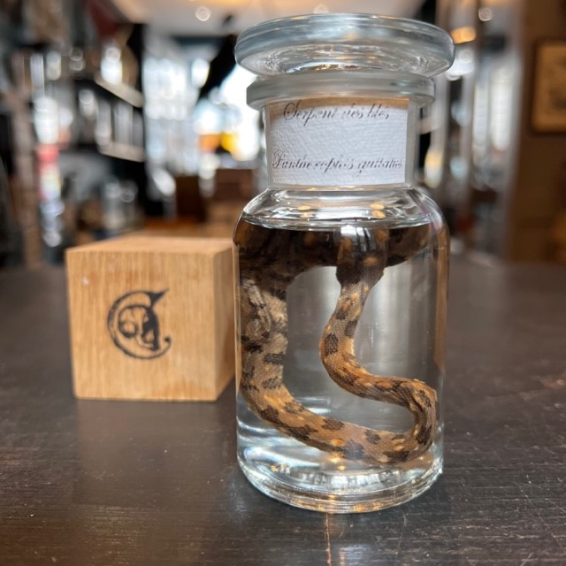 View larger
Wet specimen in jar: Snake - Nerodia taxispilota - 100ml
serpent - 100ml
Condition: New
Warning: Last items in stock!
Availability date:
Wet specimen in jar: Snake - Nerodia taxispilota
This snake is native to the southern United States.
The flask in which it is contained measure approximately 10.5 cms high for a diameter of 5cm.
Volume of 100ml. The glass cork is blocked.

The flask does not contain a formalin, because the fixation of specimens is realized upstream to the preparation. Contains isopropanol. Don't move in time. Some crystals of thymol were added to the preparation also to fight against molds.
The specimens are not killed, they come from dead in breeding
Availabilities for Pick-up in store :