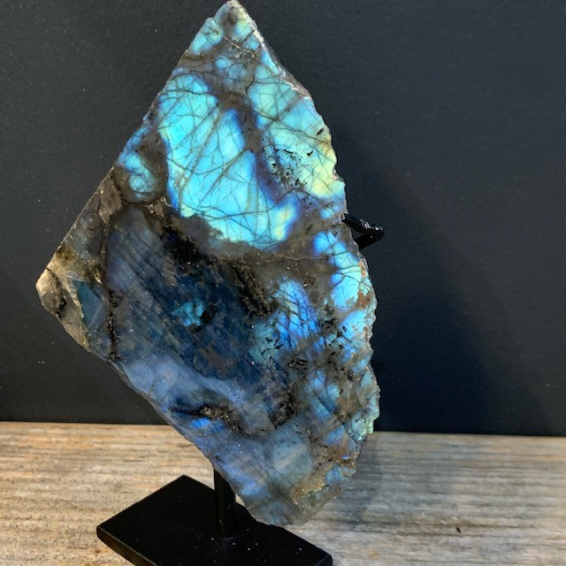 View larger
Stone of Madagascar Labradorite on stand (Ref B)
Labradorite sur socle
Condition: New
Warning: Last items in stock!
Availability date:
Stone of Madagascar Labradorite on stand
It is named after it was discovered in 1770 in Canada in the Province of Labrador.
In the first appearance, its surface looks dark, but it is enough to tilt it and play with the light to see a set of colours with a metallic sheen, mainly blue, green and gilded.
Often even the unpolished side of the stone has this color play.
Model B Stone Weight:279g Stone on stand height about 15cm
The stone is not fixed on the base and can be taken in hand.