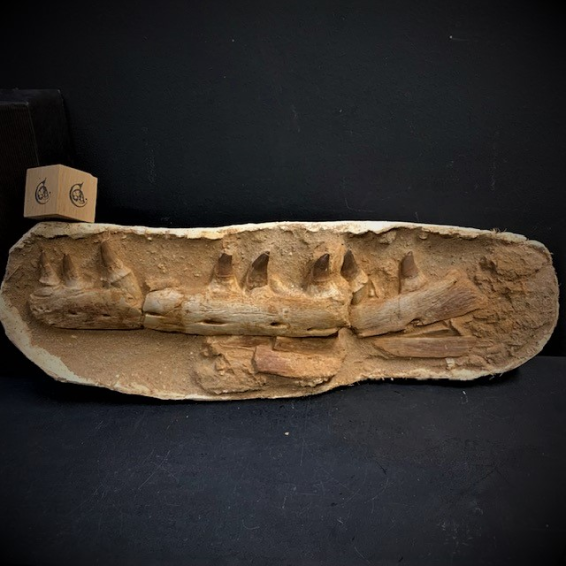 View larger
Mosasaur jaw fossil - 65 Million Years
65 Millions d'années
Condition: Used
Warning: Last items in stock!
Availability date:
Mosasaur jaw fossil still in its gangue
The Mosasaurus is not a dinosaur in the scientific sense of the word, although it is often referred to as such for convenience.
The Mosasaurus is a giant marine reptile, popularised since its appearance in the film Jurassic World (it is the species that lives in the great basin).
Mosasaurus is a giant marine reptile that lived in the Late Cretaceous period, between 70 and 65 million years ago. It could measure up to 17 metres in length.
From the Khourigba basin in Morocco where it was extracted.
Everything is stable, no piece moving.
Very nice and rare piece to find!
Dimensions of the gangue: about 64x21cm
Available in shop only because of its weight: 7.8Kg
Availabilities for Pick-up in store :