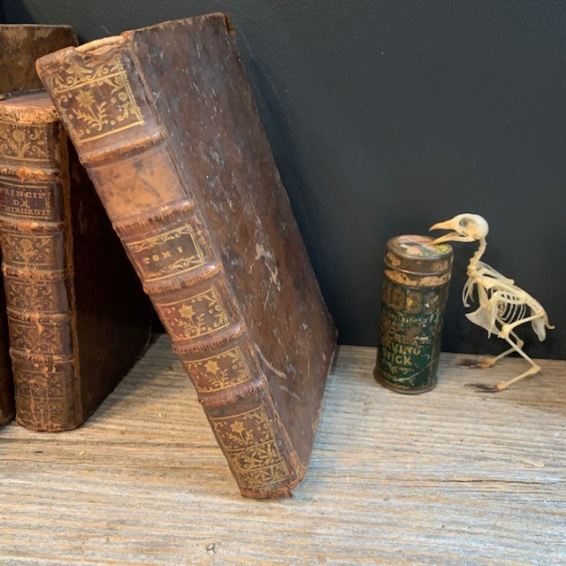 View larger
"Surgical courses, demonstrated at the Royal Garden" by Dionis, royal surgeon in 1777, 8th edition
Chirurgie 1757- DIONIS
Condition: Used
Warning: Last items in stock!
Availability date:
"Surgical courses, demonstrated at the Royal Garden" by Dionis, royal surgeon in 1777, 8th edition.

Ancient book of the eighteenth century, complete with all its boards of which the best known is that of poor Malabou with a huge tumor to the sacrum.

The back is posterior, the title has been reassembled on a new leather back and reassembled on the old binding.

Some ancient wetting but the folding boards are all present.

In-8 (13,3 x 20,5 cm)

724 pages, with 61 figures in the text and portrait of Dionis in frontispiece, 4 folding boards, 15 boards of instruments and anatomy as well as numerous engravings in the text.

Searched book.