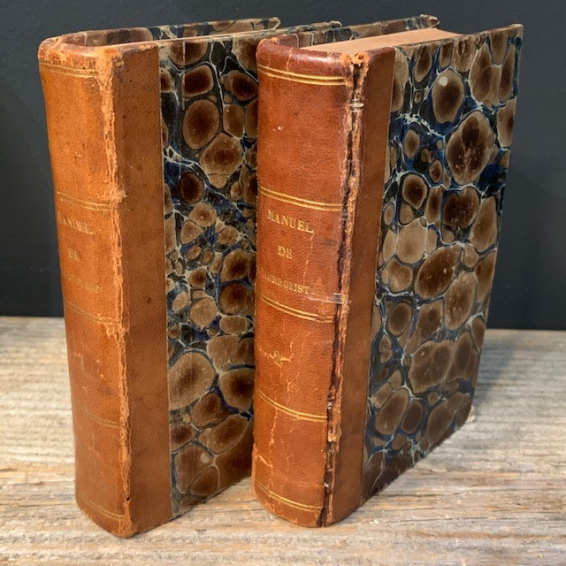 View larger
Manual of the herbalist, the druggist grocer and the nursery seed grower - 1828
herboriste droguiste
Condition: Used
Warning: Last items in stock!
Availability date:
Manual of the herbalist, the druggist grocer and the nursery seed grower - 1828

In 2 volumes.

By M. Julia de Fontenelle and M. Henri TOLLARD. Edited by Roret, Librairie rue Hautefeuille PARIS - 1828

Brown half-leather. Dimensions 14.5x9cm (In-douze)

The binding of Volume 2 is damaged at the level of the back, tearing over the whole height but apparently recollected, it holds.
You buy both volumes.