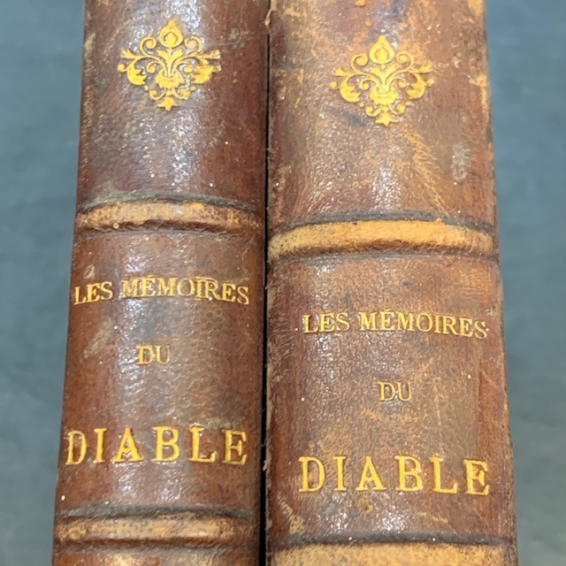 View larger
XIXth old book: "Les Mémoires du Diable - the Devil's Memories" in 2 complete volumes by Frédéric Soulié
Mémoires du Diable
Condition: Used
Warning: Last items in stock!
Availability date:
"Les Mémoires du Diable" in 2 complete volumes by Frédéric Soulié.

Not dated, circa 1870.

In-4 format: 27.5x18cm

Many engravings.

Bad condition, 3 first pages of the 1st volume are torn. Others have been folded, some have wrinkled edges.

The binding is half leather, the edges are blunt.

The 2 volumes are sold together and not separately.

A series of the lowest feelings and the most petty tendencies, the mediocrity of people and the ugliness of our society.

Feeling that his existence is coming to an end, the Baron de Luizzi sells his soul to the Devil, but he leads the game with a cold and calculated cynicism, watching for every weakness, always ready to deceive the one who trusts him to throw him into eternal flames…

In the 19th century Frederic Soulié was as well known as Balzac but totally forgotten nowadays. Balzac worshipped the Devil's Memories.