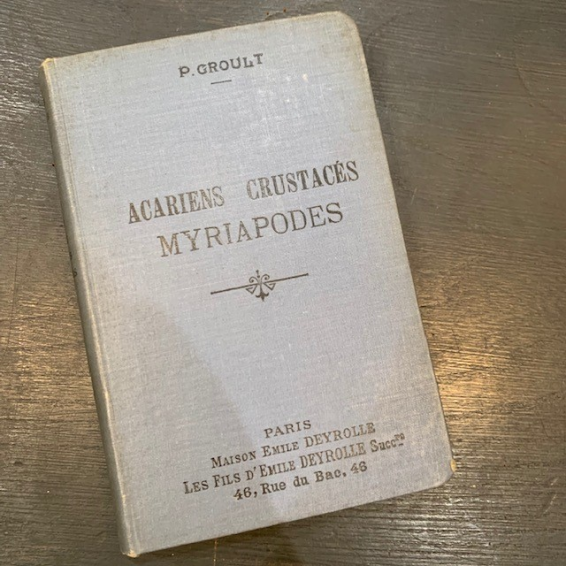 View larger
Old book: "Acariens, crustacés et myriapodes." by Paul GROULT in 1887 by Emile Deyrolle Edition
Crustacés Emile Deyrolle
Condition: Used
Warning: Last items in stock!
Availability date:
"Acariens, crustacés et myriapodes."
by Paul GROULT in 1887
Edition: Emile Deyrolle House - The Sons of Emile Deyrolle Successors.
In-12 format: 18x11.8cm. 248 pages 18 non-text boards and numerous in-text engravings

Full percaline azure saline editing binding, title hit, smooth back adorned with a jewel with title hit.

Back slightly passed. Angles and headdresses slightly eliminated. Slightly yellowed paper. Some freckles in the text (very rarely pronounced).

Very good condition.