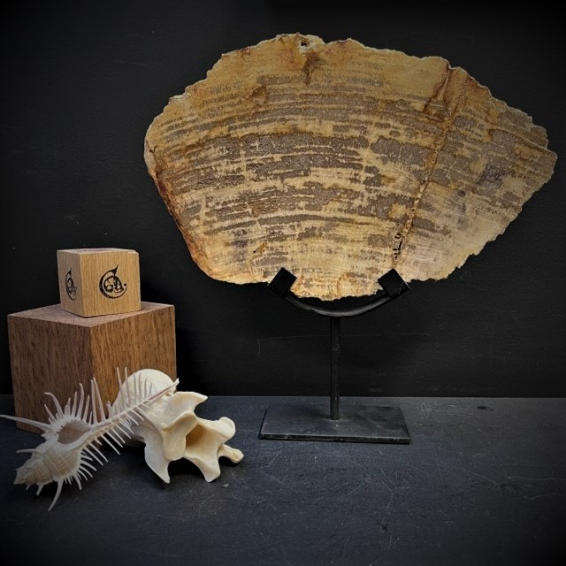 
Fossil wood slice - Petrified wood from Indonesia
Fossil wood slice - Petrified wood from Indonesia
Description
Fossil wood slice - Petrified wood from Indonesia
These wood slices look like stone but are actually incredible objects.
They are made of petrified wood from Indonesia and date back to the Miocene period, about 20 million years ago.
Petrified wood is fossilised wood that originated from trees buried under a thick layer of volcanic ash.
The slice of wood can be removed from its base.
Total height on base: 60.5cm Width: about 36cm
Weight: 4.8Kg with metal base