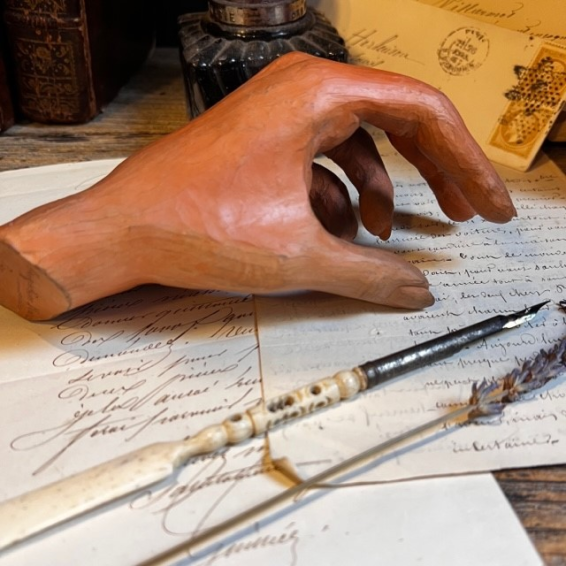 
Hand sculpture by Jacqueline MARS - 1956 (Signed by the artist's hand)
Hand sculpture by Jacqueline MARS - 1956
Signed by the artist's hand
Description
Hand sculpture by Jacqueline MARS (1917/2001)
Jacqueline de Constantin known as Jacqueline MARS is a sculptor.
Member of the jury of numerous exhibitions in Paris and in the provinces, interim President of the Salon de l'art en Sologne in 1972.
She is particularly known for her realizations of hands and portraits of personalities of letters and sciences.
Her works are often acquired by the State, for example the hands of the poet Wilfrid Lucas, in the National Library of Strasbourg; hands of professor Guillaumie, in the faculty of letters of Bordeaux; hands of Doctor Dezarnaulds, in the town hall of Gien etc.
The hand here is signed by the artist and dated: Paris 1956
I think it is terracotta.
Length: about 17cm