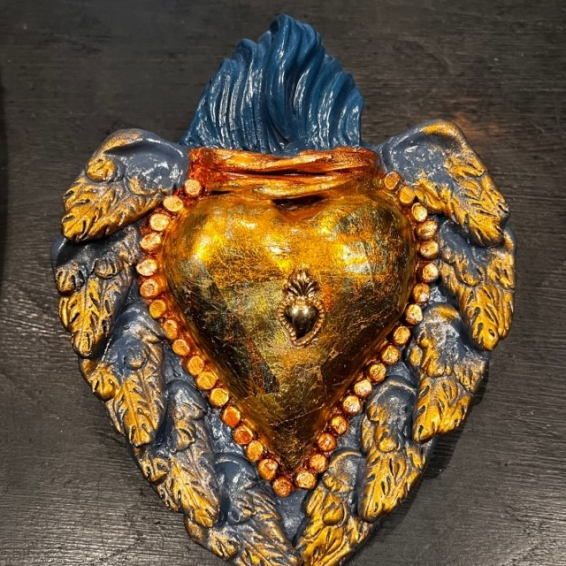 
Ex-Voto heart in clay by Cuore di Argilla - votive offering - Small model
Ex-Voto heart in clay by Cuore di Argilla 
Italy crafts
Small model
Description
Ex-Voto in clay by Cuore di Argilla - Small model
The Cuore d'Argilla are made in clay by a craftsman in Italy and then painted, sometimes a metal element can be added like a golden heart for example.
The center of the heart is worked with real gold leaf
Dimensions about 18x14cm, they are all different because they are handmade so the sizes are variable.
A contemporary reinterpretation of the traditional ex-voto.
Handicraft from Italy