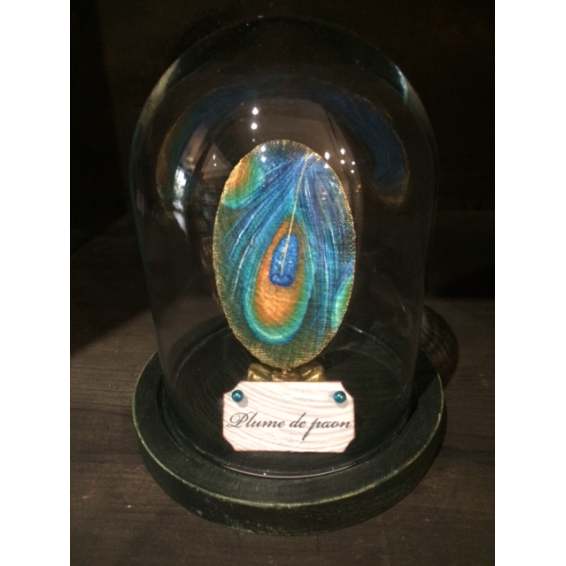 View larger
Painted Canvas: Feather of peacock under glass bell
Plume de paon sur toile
Condition: New
Warning: Last items in stock!
Availability date:
Painted Canvas: Feather of peacock under glass bell
Tissue of linen paints stuck on cardboard and cut in oval shape, 8,5 x 5,5 cms.

The painting is on a base of golden color, skated.

The composition is fixed to a 11 cms in diameter, skated and polished piece of wood, the whole is raised by a glass 12 cms in height bell.

An original and distinguished curiosity,
To begin or complete one collection of curiosities.
Creation of Florence Melocco.
As all the frames, this model is unique.