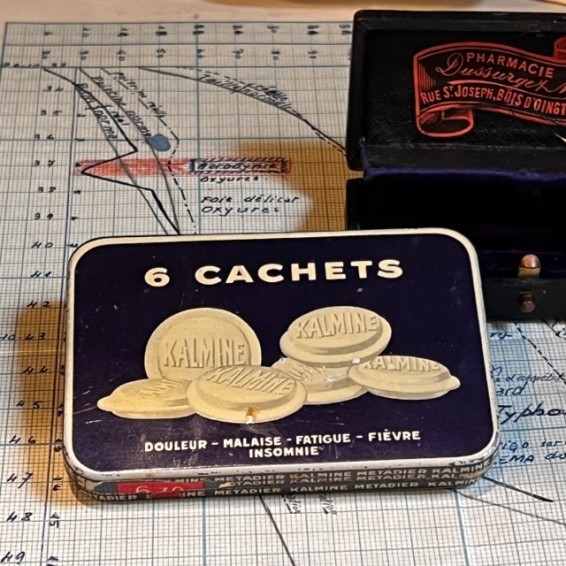 
Kalmine pills - Antique tin medicine box
Kalmine pill box
Antique tin medicine box
Empty
Description
Antique tin medicine box
Box of Kalmine pills
Invented by the pharmacist Paul Métadier in Tours
Pyramidon and phenacetin-based analgesic seal.
This last molecule is particularly dangerous, it is an analgesic withdrawn from the market in 1983 because it is nephrotoxic (toxic for the kidney) and probably carcinogenic (kidney cancer).
It is used by the dealers to cut cocaine in order to reinforce the dependence...
Today paracetamol is used, which has similar analgesic and antipyretic properties but without the undesirable side effects.
Dimensions: 8.5x 5.8cm