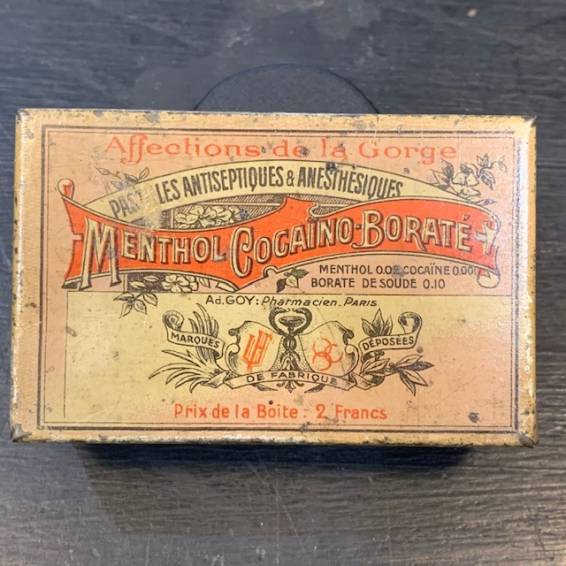 View larger
Box of cocaine lozenges - MBC: Menthol Cocaïno Borate
pastille Cocaïno Goy
Condition: Used
Warning: Last items in stock!
Availability date:
Box of cocaine lozenges - MBC: Menthol Cocaïno Borate
From the 1900s to the 1950s it was not uncommon to see cocaine as an ingredient in certain lozenges, particularly for throat ailments.
Here the box dates from the 1920s, with a beautiful typography typical of the time.
Anesthetics and antiseptics!
MBC lozenges
7.5cm x 4.8cm x 2.6cm.
Availabilities for Pick-up in store :