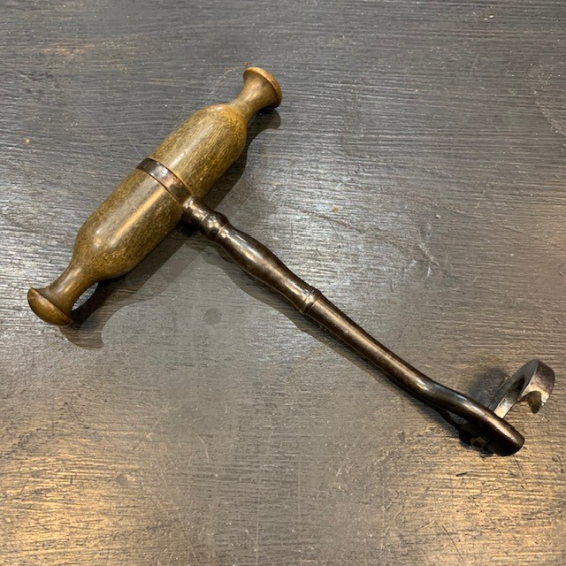 View larger
Dental key - Garengeot key - ECHALIER AINE - Second half of the 19th century
Clef dentaire ECHALIER
Condition: Used
Warning: Last items in stock!
Availability date:
Key of Garengeot - Dental key
Inscription: ECHALIER AINE with a knife - Second half of the 19th century or beginning of the 20th century.
Wrought iron key with wooden handle.
This instrument was used for the extraction of molars by torsion-traction, often used for its ease by dentists but very much decried in the 19th century for the ravages it could cause by pulling out pieces of gum, fractured teeth etc...
The tooth stuck between a hook and a bit could not resist the twisting movement of the operator, similar to the one done when opening a lock, hence the name of the instrument, which sometimes removed with the tooth a piece of jawbone...
Length 13.5cm
For more information on the Garengeot keys: clef de Garengeot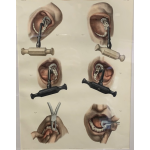 Availabilities for Pick-up in store :