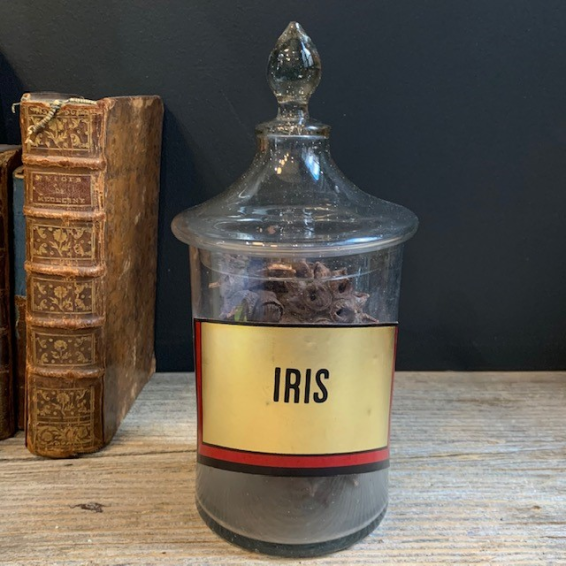 
19th century Herbalist's or Pharmacy crystal jar - Iris
19th century Herbalist's or Pharmacy crystal jar
Iris 
Description
19th century Herbalist's or Pharmacy crystal jar
The jar and its lid are made of mouth-blown crystal, the trace of the cane's pontil remains under the jar and the crystal tints well. Late 19th century.
These jars with spiked lids were rarer and are difficult to find today, they were often put forward to show the opulence of the pharmacist's dispensary.
Beautiful red and gold label: Iris
The crystal is no longer transparent, it has become opaque in the lower part of the jar. Presence of bubbles in the spiked lid.
Height 26cm with lid Diameter: 11cm
In the photo, the jar is filled with liquidambar seeds. It is shipped empty without seeds.
Online only