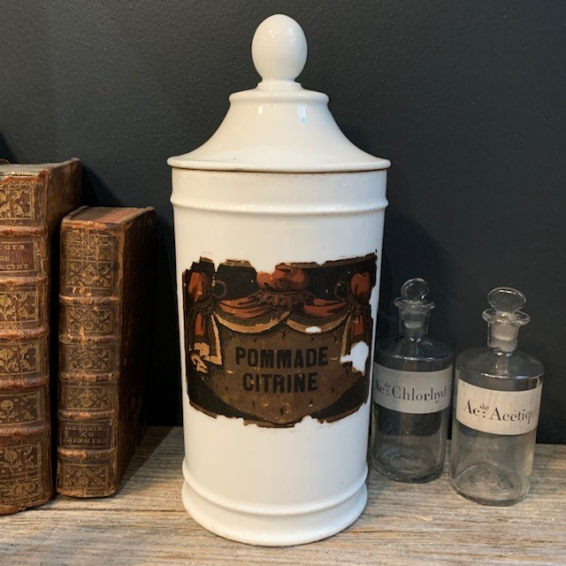 View larger
Large porcelain pharmacy jar: Pommade citrine - 19th century
Pommade citrine
Condition: Used
Warning: Last items in stock!
Availability date:
Large porcelain pharmacy jar: Pommade citrine

In good condition but a crack on the lid.

It's porcelain, the material is translucent to light.

Beautiful label from the first half of the 19th century.

The name of the ointment citrine does not come from lemon or mineral but from its yellow color.

It is made from mercury, nitric acid, olive oil and axonge (melted pork fat used as a base of cream and ointment and is now replaced by Vaseline).

This ointment was used in friction against dartres and especially scabies.

Height 29cm with lid Diameter at the base 11.5cm Weight: 1.2Kg
Of course the use of mercury was not safe...
Moreover it was not the mercury that acted on the buttons of the scabies but apparently rather nitric acid ...

Its use disappeared after the 1840s.