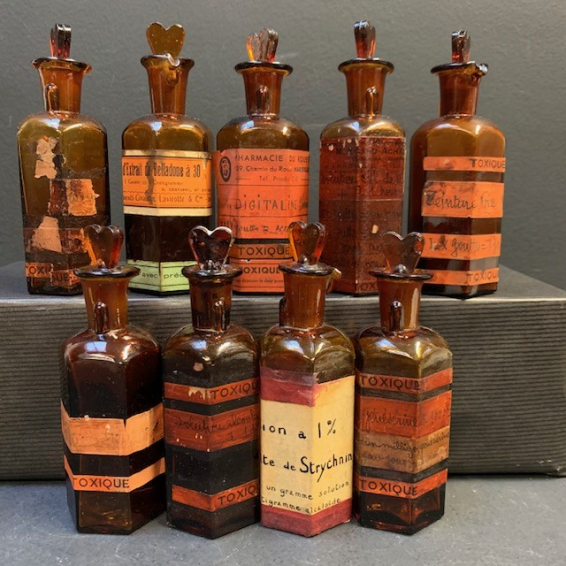 View larger
Cabinet of medecine: Toxic dropper
TOXIQUE
Condition: Used
Warning: Last items in stock!
Availability date:
Cabinet of medecine: Droguier in french

Old pharmacy bottle, dropper rather unusual hexagonal shape. This type of hexagonal bottle is more often found in England.

TOXIC product

Labels comprising of:

-Tincture of vomit nuts
-Strychnine sulphate
-Digitaline
-Trinitrine
-Belladone
-Morphine
-Geneserin
-(illegible)
-Laudanum

Heart shaped glass stopper.

H 13cm base 4x4.5cm
Sold empty