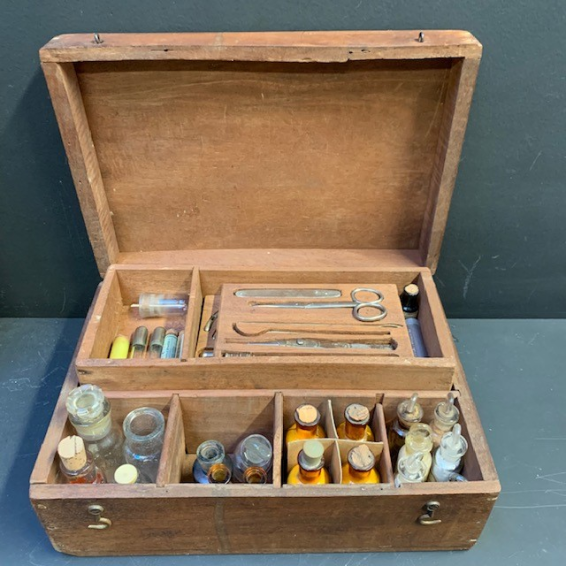 View larger
Suitcase of nursing sister
Coffret de médecin 19ème siècle
Condition: Used
Warning: Last items in stock!
Availability date:
Country doctor's box - Late 19th century. Mahogany.
Sold with its contents.
Various bottles, light bulbs, vials, cases and boxes. (32 items)
2 mahogany trays that include 11 surgical instruments, including 1 retractable blade scalpel. Handmade to fit in the box as well as possible.
Rare to find in this state and especially with its vials.
Box size: 32 x 22 x 13 cm