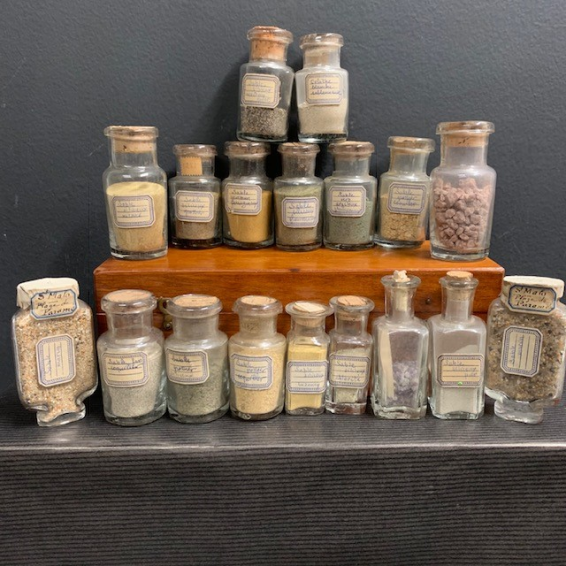 View larger
Vintage collection of sand samples dating from 1912
collection sables 1912
Condition: Used
Warning: Last items in stock!
Availability date:
Vintage collection of sand samples dating from September 1912, the date is specified on one of the vials.
3 categories:
-Small: €5 (label inside the bottle-silica pure-silica Luzancy-siliceous chlorine)
-Standard: €6 (without label-siliceous micaceous-coarse shell-siliceous minerals Miscellaneous-common ferruginous-clayey green-siliceous coarse-fine shell-colithe white sandy-siliceous coarse-siliceous glauconieux-coarser shell)
-Large Rectangle: €9 (Sea sand from the beach of Parame to St Malo)

If you want a specific sand, just send me a message when you order. The references are updated regularly.