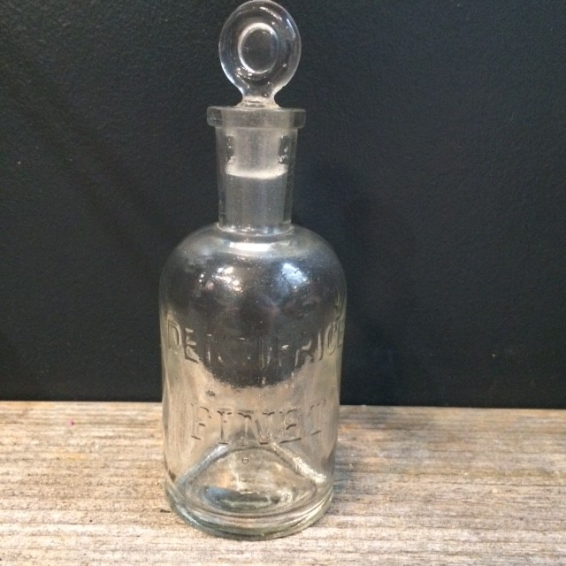 View larger
Old bottle of liquid toothpaste: FINET
dentifrice FINET
Condition: Used
Warning: Last items in stock!
Availability date:
Old bottle of liquid toothpaste with its emery glass stopper
Molded in the glass is written: DENTIFRICE FINET
Late nineteenth and early twentieth the pharmacies sold a lot of liquid toothpaste solution in this kind of vial. The best known is Dr. Pierre's toothpaste whose wall advertisements will invest the city. They are most often found on multi-storey Haussmann buildings overlooking lower houses. For example, large-sized advertising walls are seen from afar, because of the large areas available.
[img-6159-left-cart default]
Botot Water is another example, it is an antiseptic mouth bath sold as a toothpaste water that has existed since the 18th century.
In our case it is a toothpaste sold by a pharmacist, Finet, but which did not have the same popularity.
Perfect in a bathroom!
Height 14cm diameter 5.4 cm