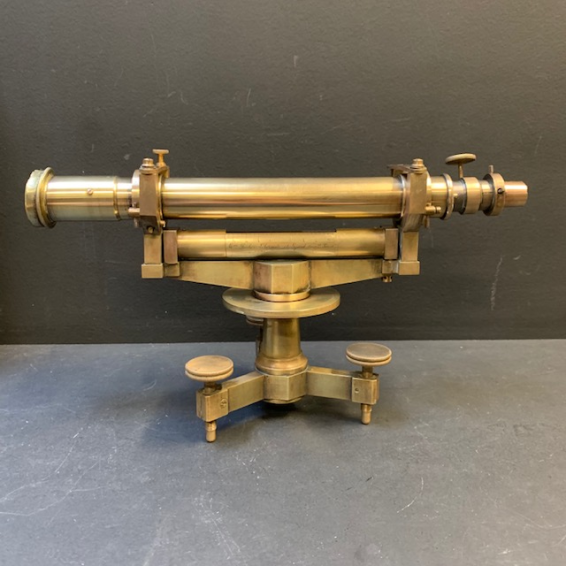 View larger
Victorian brass Microscope and varnished cast iron foot.
Niveau de géomètre
Condition: Used
Warning: Last items in stock!
Availability date:
19th century brass Microscope and varnished cast iron foot.
"Maison de l'Ingénieur Chevallier, Opticien. Place du Pont Neuf, 15. Paris"
Right-hand microscope of the Maison Chevallier, famous engineer-optician of Paris who produced numerous microscopes.
That dates from the half of the nineteenth century to the very beginning of 1900.
The lens provided is in three parts, which allows to modulate the magnification, removing or adding the lenses.
The transparency lighting is ensured by a concave articulated mirror allowing oblique light and a diaphragm disc that slides between the mirror and the turntable.
The varnished cast iron foot, very heavy, assures the camera a perfect stability.
In it's cabinet in walnut.
With 1 extra eyepiece and 1 small cylindrical brass box to hold the lens. Small cardboard box for glass blades.
The whole weighs 4Kg.