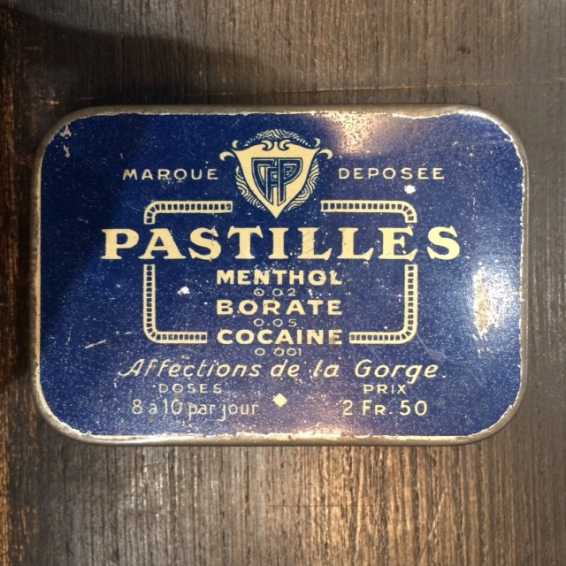 View larger
Metal box of breath mints with cocaine
pastille cocaïne Salmon bleu
Condition: Used
Warning: Last items in stock!
Availability date:
Metal box of breath mints with cocaine.
Box of pastilles Menthol-Borate-Cocaïne of Dr Salmon of the CPF ( French Pharmaceutical Cooperation) so called The Cooper.
Between 1900s in 1950 it was not rare to see the cocaine as ingredient in tablets, particulary for the affections of the throat.
Here the box dates from the 1930s, with a beautiful typography typical of the time. Compared to its ancestor of the 1920s which was yellow, one can notice that the new box that is blue saw its price drop from 4 Fr to 2Fr50.
It is recommended to you to suck 8 in 10 pastilles a day…
Size:82 mm x 55 mm x 15 mm