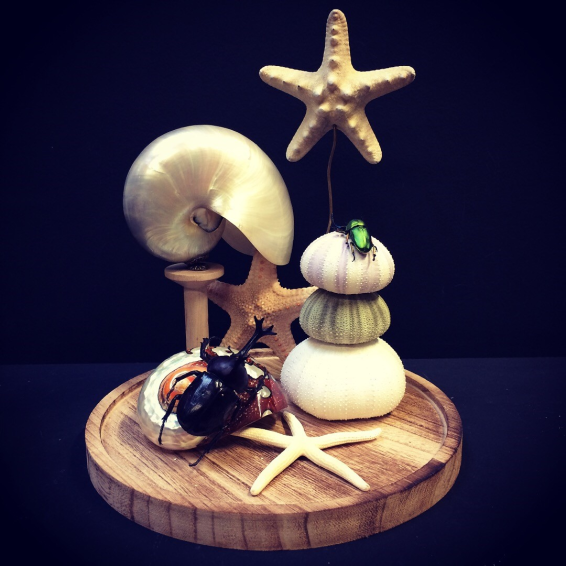 View larger
Glass bell: "Charm of the Sea"
cloche mer
Condition: New
Warning: Last items in stock!
Availability date:
Glass bell: "Charm of the Sea"
composed of:
-1 Pearl nautilus.
-2 pink sea urchin and a green sea urchin.
-1 jungle starfish, 1 bleached starfish, 1 rhinoceros starfish.
-1 shell: Turbo Sarmarticus of Madagascar.
-1 green scarab: Lamprima Adolphinae
-1 black rhinoceros scarab: Trypoxylus Dichotomus, japonese rhinoceros scarab.
Under glass bell jar,natural wooden base.
H30cm
Only store withdrawal possible, butterflies under the bell are too fragile to be shipped.