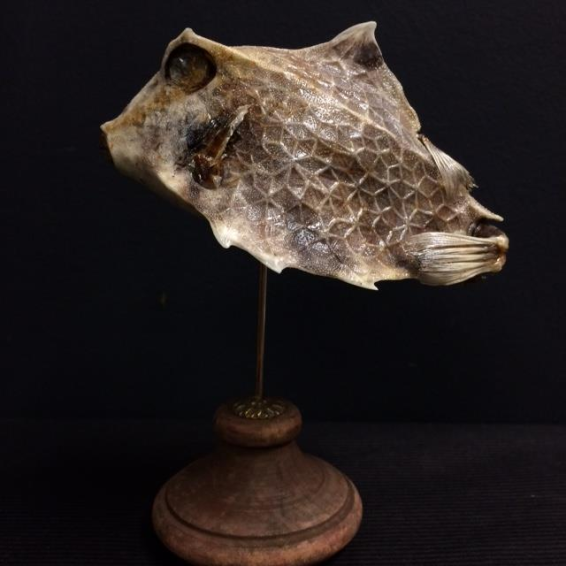 View larger
Cow-fish on base
Poisson vache
Condition: New
Warning: Last items in stock!
Availability date:
The cow-fish Lactoria cornuta has a bovine appearance with an outgrowth that is actually reminiscent of horns.
The species is present in a good part of the Indo-Pacific Ocean and in the Red Sea. They are part of the so-called chest fish because they have an angular ossified carapace surrounding the head and body.
The carapace, once dried out, retains its shape, which thus acts as decoration.
It is presented on stalk in brass on wooden base with a small rosette in brass.
Different Height.
All the fishes are different, they are natural.